Disneyland don't forget these things
My Disneyland Checklist


Sunscreen
Hats (for a hot sunny day this is REALLY helpful)
Jackets for the evening
Camera (extra batteries if needed)
Passes and lanyard
Debit card
Cash
Frozen bottles of water
Motorola 2 way radios
Snacks- granola bars, crackers with peanut butter filling, Pringles
Bag of pennies and quarters for smashed pennies
As you enter the park be sure to get a map and the schedule of shows.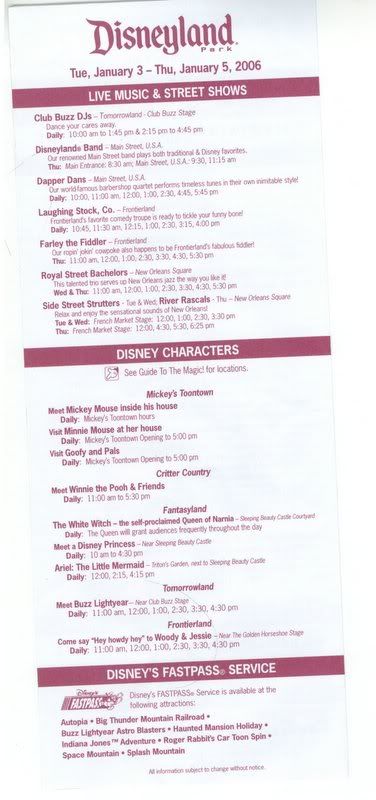 The show schedule lets you know what time the shows are and also gives the times when characters are available for photos.
Another tip is to go to the Disneyland website and get their calendar before you go. That way you can create a tentative plan for your day.
http://disneyland.disney.go.com/disneyland/en_US/calendar/monthly/monthly?name=CalendarMonthlyPage